Thank You to Our 2023 Science Fair Sponsor!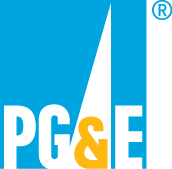 We are pleased to announce the 2022-2023 Science Fair winners:
First Place Winner:
Pranav Thottempudi – Rusting Rate Based on pH Levels
Second Place Winner:
Alexa Feldman – Does It Matter If You Forget An Ingredient While Baking Cookies?
Third Place Winner:
Laasya Madhav – Borax Crystals
Honorable Mention:
Pranav Warrier – Designing Solar Powered Planes
Finalists:
Soren Bjaanes-Kwan – Flying beans
Yahvi Dhawan – Plastic Bottle Rocket
Emily Eddy – Boba Spherification
Hanalei Epstein – Elephant Toothpaste: Baking Soda Volcano 2.0
Rylee Huynh – How does an egg float in salt water?
Darren Kumar – Glitter BOOM Bomb
A big Thank You to our Science Alliance advisors:
Minu Basu
Shirley Darroch
Matthew Robison
Oliver Tuggle
Lakshmi Warrier