Thank You to Our 2023/24
Science Alliance Sponsor!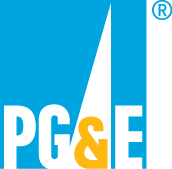 We have a few remaining spots available with some of our Science Alliance programs. We suggest you register your student for the program at the high school they will eventually attend. Click on the name of the high school for the registration link for that school's program:
As a reminder, this program is for 5th graders only. If you have any questions, please first refer to the slide deck from the parent meeting which is labeled Science Alliance Presentation. The answers to your questions will likely be found there.
Science Alliance is an after-school program available in all SRVUSD high schools created to pair curious and motivated 5th grade students (buddies) with high school students (mentors).
Mentors encourage and guide their buddy on a journey of science and methodical inquiry under the guidance of a credentialed teacher at one of the high schools. 
The year-long journey includes six buddy-mentor meetings, interesting lessons and learning opportunities. The program concludes with a district-wide Science Fair to be held on April 13, 2024, where buddies share the project that they worked on throughout the program. The program has been widely recognized as helping to prepare the 5th graders for middle school lab science and teaches positive role-modeling skills to high school mentors. 
You are invited to attend a parent meeting to learn more about Science Alliance for the 2023-2024 school year. Parent meetings will be held in-person on Tuesday, September 12, 2023 at 7 pm at each of these high schools: California High School, Dougherty Valley High School, Monte Vista High School, San Ramon Valley High School. We recommend you attend the meeting at the high school your 5th grader will likely attend in the future. This meeting attendance is mandatory if you want your student to participate in the Science Alliance program. The meeting is intended for parents only; students are not required to attend.
Information on how to register will be provided at the parent meeting on September 12.
If you have any questions, please contact us at [email protected]
We are pleased to announce the 2022-2023 Science Fair winners:
First Place Winner:
Pranav Thottempudi – Rusting Rate Based on pH Levels
Second Place Winner:
Alexa Feldman – Does It Matter If You Forget An Ingredient While Baking Cookies?
Third Place Winner:
Laasya Madhav – Borax Crystals
Honorable Mention:
Pranav Warrier – Designing Solar Powered Planes
Finalists:
Soren Bjaanes-Kwan – Flying beans
Yahvi Dhawan – Plastic Bottle Rocket
Emily Eddy – Boba Spherification
Hanalei Epstein – Elephant Toothpaste: Baking Soda Volcano 2.0
Rylee Huynh – How does an egg float in salt water?
Darren Kumar – Glitter BOOM Bomb
A big Thank You to our Science Alliance advisors:
Minu Basu
Shirley Darroch
Matthew Robison
Oliver Tuggle
Lakshmi Warrier